One of the best software development service in Amravati
Are you looking for a software development service in Amravati? Then you are at right place. We provide customized software development service to our valuable clients.
With our personalized recommendations, we guide you to your top software technologies options.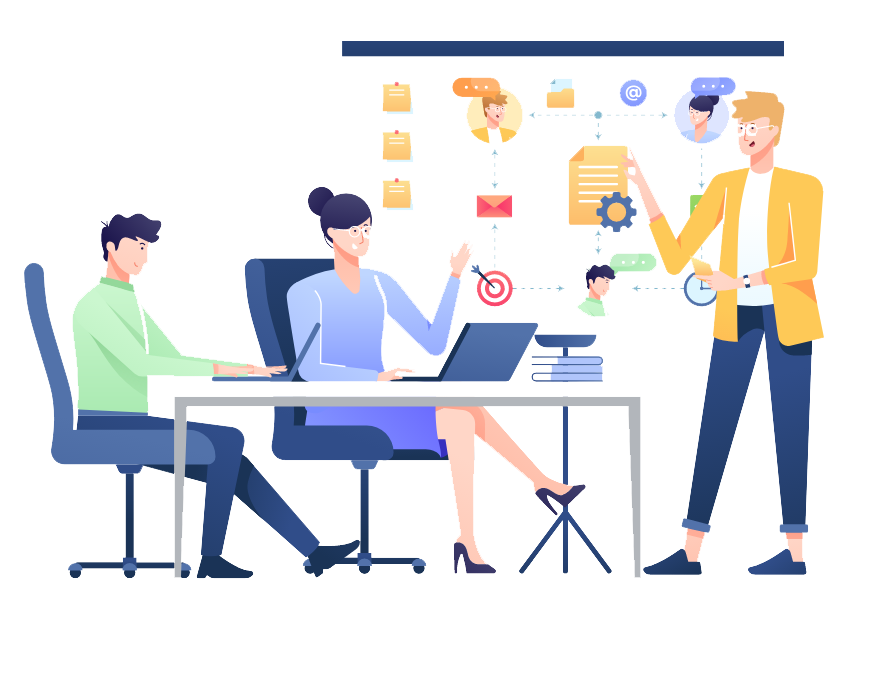 If you are looking to design custom software for your business, then you are in right place. We provided the best software development service in Amravati. We provide a complete lifecycle development service from requirement gathering, software designing, coding, testing, and deployment with maintenance. Just focus on your business and give the rest of the software work to us. We work for our client and not for the project, that's why once they join us remains with us.
The stages and process for software development
Many clients don't know how software development process work. Below is the step by step process showing how software development works from requirement gathering to project deployment and its maintenance. These process will also help you to understand detailed sequence for project development.
We always do research and development in various fields. Using various we design new products that will help to solve many problems in the world. Lets see some of our new inventions.
Coaching Management - #1 online institute management tool
Our Work Defines Us Best ~ Showcase Clients ~
We will always connect with our clients for a better business relationship. Once they connect with us thy always be part of our MasterApp family. Most of our old clients give new projects because they have trust in us. We are waiting for you to be part of our family.
Maharashtra Jeevan Pradhikaran
Maharashtra water supply and sewage board(MWSSB) was established in 1976 for rapid development and proper regulation of water supply and sewage service in Maharashtra. In 1997 it was subsequently named Maharashtra Jeevan Pradhikaran (MJP).
Shashvat Concept School
Shashvat Concept School is one of the trusted and practical-based learning school in Amravati. It was established in the year 2006 by Atul Gaigole and Amrita Gaigole. They will help children to build their thought processes based on scientific temper.
Coaching Management
Coaching Management is a content management system provides institutes to manage their major work online. Coaching Management tool contains student registration, fees payment, detailed analysis, and many more. Using this tool institutes can easily manage their regular work.
Trinity Motors
Trinity motors deals in electric bikes and scooters. They have affordable rang and color verity electric scooters. Trinity motors ultimate motto is customer satisfaction and building a good relationship with them. Amigo and Yaarii are their best-selling electric scooters.
Frequently asked questions on software development service in Amravati
At the time of software development, most of the customers were new to it and have many doughts in their minds. Here we provide the most commonly asked questions and answers for current or potential customers. If you still have some dough reaming you can contact us any time, we are always happy to help you with our software development service in Amravati.