Do you have an idea about how to boost traffic from social media? If you don't know anything about it, it'll be alright we will provide you detailed information about that. Social media tools play a very important role in the day to day life. It connects people and develops a relationship between various social media marketers. The daily social media user is growing rapidly worldwide. On a daily basis, we spend most of the time on various social media platforms. Let's see more about social media.
Do you know the actual meaning of social media? It is a technology that facilitates the sharing of an idea, thoughts and information through the virtual network. There are large number of traffic on these social media platforms. We can use this traffic for our website or blog. Their are various number social media platforms but most of the trafic comes from social media platforms like Facebook, Instagram, Twitter, LinkedIn. With the help of these platforms, we can generate large traffic for our website.
Social media tools that boost traffic on your site
Nowadays there are some free or paid tools in the market that are used by social media marketers to boost traffic for our business.It is the best way to grow a business for the long term. Social media traffic plays a virtual role in digital marketing. There are some social media tools following below.
Twitter
It is one of the most powerful tools used to increasing traffic for our business. It is a linked base services. Some people love to daily Tweet. It is a huge opportunity to start promoting our business. There are a few points with help of this we can create traffic for our business.
1.Use short tweet.
2.Mention some statistics and quotes.
3.Use of hashtag creatively in information.
4 .Make your tweet schedule properly.
It is a completely free tool. It is created by Google. Google trend help anyone search for trending topics online. Many social media marketers use it to find and share information related to what's most popular right now. Google Trends to monitor keywords and find out they are trending or not. According to the country and their trend, we can also find out the current trend and boost traffic to our blogs or website.
Canvas
It is also a free tool for social media marketing. It is one of the fantastic tools that absolutely every brand or business use it. With help of the canvas tool, we can use ready-made templates, icons, and illustrations to make your images look professionally beautifully. Canvas also provide the thousands of free templet.
Youtube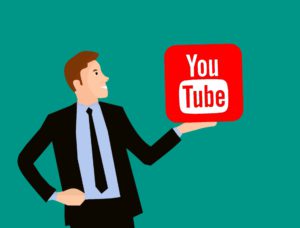 Youtube is an American company it is the largest platform for video sharing. In youtube million of users are daily active. With help of a link description, we can divert youtube traffic to our business website. If u want to divert traffic from the YouTube use link to your homepage or to a page that offers something special.
Linked in:-
You can also boost traffic using LinkedIn. It is one of the employ oriented online services. It is the largest platform mainly used for professional networking. It allows the employee to post their job and job seeker to post their CVs. There are some tips that are used to increase the data traffic for your business.
1 Make your complete profile
2.Be active
3.Make your connection
4.Crate a group
5.Write an interesting content
6 Share blog post
Instagram
It's one of the most popular social media uses by the young generation. There are thousands of people online at a time. With help of Instagram, we can see activity around you and how frequently users interact with your posts. we can also see how our posts are performing over time. It is also used to find out where your audience is from the age range, gender, and when they are online.
Facebook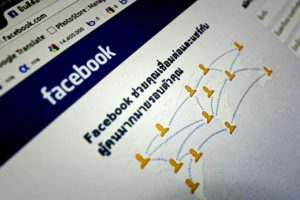 Facebook is also one of the most popular media everyone is familiar this. It is the largest platform to boost traffic for our business. With the help of a Facebook campaign, we can generate huge traffic for your business. Facebook, we can reach more people by creating our business ads or promotion. It can also boost our brand idea and personal experiences.
How to increase social media traffic
There are 5 way to increase or our social media traffic this is following below.
1.Inspire our targeted audiences
To boost your traffic is most important to inspire your targeted audiences. Customer is the king of any business. Without it, we cannot grow our business
2 . Easily shareable content
The second thing that is also important for your business that is easily available the share option on social media. It is another way to promoting your business.
3.Work on SEO
SEO is an important factor in digital marketing. To boost traffic for your business it is a must to work on off-page SEO and on-page SEO.
4. Search targeted audiences
If you grow business for the long time, You always focus on your targeted audiences according to the product category. we must find out the targeted audiences.
5.Continuously Engage With Your Audience
To increase the traffic on your website you must provide valuable content or videos. make your daily schedule for social media and also provide the time to time update.
I hope you like all information related to social media and how to boost traffic. If you want more details related to this you can refer to other blogs related to this. If you have some suggestions please give your valuable feedback.